Megha Agrawal invites you this September to God's own country, Kerala, India's southern jewel, to be a part of the festivities of Onam 
A visit to Kerala during the Onam festival promises experiences unlike anything else in the world. Discover a stunning plethora of iconic traditions, rituals, and art performances that enrich your heart and soul. Become a connoisseur of arts and appreciate the traditional dances of Kerala, get your adrenaline fix with heart-pumping boat races, indulge in grand feasts, enjoy elephant parades, unwind with ayurvedic massages and satisfy your inner wanderlust by touring majestic temples, heritage villages, lush forests, tea gardens, azure seas, and smooth beaches. 
Celebrated in the month of Chingam, right after the monsoon season, Onam inaugurates the Malayalam new year and signifies the reaping of a good harvest. Also hailed as a flower festival, Onam will be celebrated from 30th August to 8th September this year. 
In Hindu mythology, Onam originates from the great benevolence and sacrifice of God King Mahabali. Lord Vishnu, posing as a dwarf monk 'Vamana', came to the king's doorstep asking for three paces of land. The monk avatar gained cosmic proportions and claimed the Earth and sky in two places. For the third place, the wise king offered his own head. Pleased with his sacrifice, Lord Vishnu made Mahabali the eternal king of the netherworlds and allowed him an annual return for ten days to his loving subjects on Earth. These ten days are celebrated as Onam.
One of the most ancient and revered festivals in the world, the earliest recorded celebrations date back to the 3rd century. Appropriate to its timelessness and stature, the festival is kick-started at the Thrikkakara temple in the city of Kochi, where a flag is hoisted at the temple's helm. 
A colorful carnival parade called 'Athachamayam' starts at Thripunithura, a prominent cultural and heritage site 10 km from Kochi. Bedecked elephants are paraded on the streets, accompanied by folk music, dance performances, and floats depicting scenes from Mahabharata and Ramayana. The procession ends at the Thrikkakara temple where prayers are offered and a feast is thrown. 
Dances and Performances
Onam enchants with unique and stunning art and dance performances that are unmissable.
Catch a Kathakali performance at the Kerala Kathakali Center in Kochi. This iconic dance form from Kerala is characterized by bold colorful makeup and costumes and mesmerizing pantomime and is a huge draw during Onam.
On the fourth day of the festival, check out the Pulikali folk art or the tiger dance, where the dancers paint themselves and dawn masks and tails in red, yellow, and black hues to resemble a tiger. Immensely popular with tourists, the dance mimics the moves of this graceful feline. The best and largest performances are held in the city of Thrissur, approximately eighty kilometers from Kochi and also the birthplace of this folk dance. 
The Races of the War Boats 
The most unusual and unique activity during Onam is the snake boat race known as 'VallamKali'. Traditionally used as battleships, these boats are 120ft long. The oldest race, 'Aranmula Uthrattathi', is held on the river Pamba in Aranmula, a heritage village 2.5 hrs from Kochi. It is slated for 11th September this year. The giant boats rowed by hundreds of players, slicing the waters at incredible speeds is a sight to behold.
Another premier boat race, Nehru Trophy, organized at Alappuzha (an hour from Kochi) on the second Saturday of August offers a more professional and competitive race and draws enormous crowds.
A trail of flowers
Throughout the state, for ten days of Onam, you can catch glimpses of the traditional 'Pookalam' – flower 'rangolis' – drawings etched on the ground and decked out in flowers. State-supported competitions are held across the state. The Pookalams are designed at staggering scales, with the city of Kannur holding the record for the largest Pookalam – an astounding 20000 Sq ft sized floral carpet. 
Good Food and Good Vibes
On the last two days of Onam, indulge in a lavish feast of Onasadya. It is comprised of 30 – 40 vegetarian dishes and served in a traditional banana leaf. Enjoy the traditional Onasadya experience in Thrikkakara temple on the ninth day of Onam and watch the deity parade on caparisoned elephants called Pakalpooram. On the tenth day of Onam, oil lamps are lit outside households, people mill around garbed in their finest attires, and children swing in traditional makeshift swings. Spectacular fireworks mark the end of this remarkable festival. 
Once the festival is officially over, head over to the tranquil backwaters of Kerala at Alappuzha. Touted as the 'Venice of the East, Alappuzha has vast stretches of interconnected lakes, best explored via the modern and luxurious houseboat cruises. Cruise lazily along the lovely lakes and drop anchor at special spots. For a memorable experience, spend the night in the houseboat while the chef on board prepares mouthwatering local delicacies, then watch a spectacular tropical sunrise over the turquoise waters.
Continue your date with the beauty of Kerala at the misty Munnar hills. More than 5000 ft above sea level, Munnar has gentle, cool weather and has been the summer destination of choice for the colonials in the past. Tea plantations cover the Munnar hills like green velvet. Quaint towns and picturesque waterfalls complete the picture. Trek to the Eravikulam National Park and spot an endangered Ibex or hike to the tallest peak of Munnar – Anamudi and indulge in a cup of world-class tea. For more action, visit the Periyar national reserve to spot the majestic Tiger in its natural habitat.
A visit to Kerala is incomplete without an Ayurvedic therapeutic session. Kerala is peppered with government-accredited Ayurveda centers where you can increase your sense of well-being with massages and Panchakarma therapy to regain your inner balance.
Well worth visiting is also the city of Trivandrum – the state's capital. Known for its beautiful beaches, Trivandrum is home to the Shree Padmanabhaswamy temple. Dedicated to Lord Vishnu, the famed Dravidian temple is the richest in the world and warrants a visit. You can also catch some Kalaripayattu action in Trivandrum. Known as the oldest form of martial arts in India, Kalari is fierce, flamboyant, extremely acrobatic, and a very memorable performance to witness. 
If your inner beach bunny is craving, check out Kovalam and Varkala near Trivandrum to get your dose of tan, surf, and sun. Pristine and well-developed, both destinations offer excellent accommodations and combine historical sightseeing with some serious adventure sports and beach fun.
Hailed as one of the top ten destinations by National Geographic travelers, Kerala has a lot to offer. In 2019 Kerala welcomed 20 million tourists, of which 1.2 million were foreign nationals, generating a revenue of more than 117 million USD. Post pandemic, the famed ecotourism destination is again gearing up to receive more visitors than before. Kerala tourism's robustness comes from its stable economy and sound governance. Kerala tops the chart as the state with the highest rate of literacy. One of the richest states in India, it contributes more than 4% to the national GDP. 
Over the years Keralan economy has shifted from agrarian to service-based. The largest IT park in India is situated in Trivandrum – The Technopark housing IT giants like Tata Consultancy, Wipro, IBM, and many others.
Kerala Startup Mission or KSUM is a government body that promotes entrepreneurship and accelerated incubation for Tech and R & D based startups. The year 2022 is declared the 'Year of Entrepreneurs' by the government of India with the target of opening and supporting 10,000 Micro, Small, and Medium Enterprises or MSMES with a committed investment of 22 million USD from Investors. With great offerings, Kerala is aiming to be a business and financial hotbed.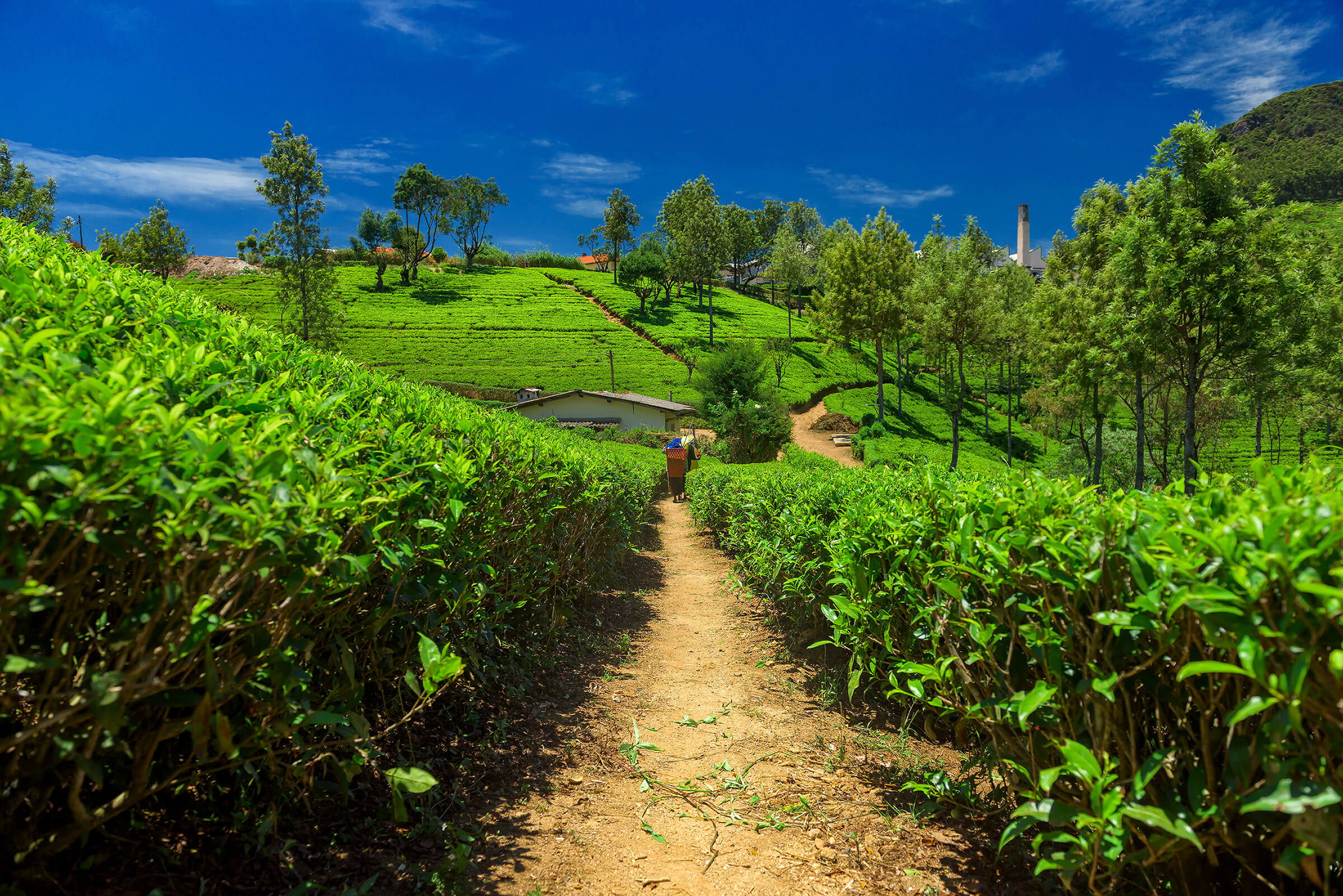 Post-Pandemic Travel Care
India is opening up travel with cautious guidelines. Domestic and International travelers are required to be fully vaccinated. For non-vaccinated passengers, a negative PCR test is mandatory for ages above 12 years. A Health declaration form is required to be submitted upon arrival. Masks are mandatory in public places. Take these precautions and lose yourself to find yourself in this soulful journey to God's own country!